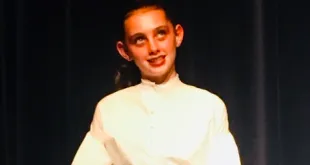 Summer is fast approaching. As a mom who works from home full time, I'm a bit nervous about the kids being home while I'm trying to work a full-time job. OK, a lot nervous.
Up until now, every summer I had the kids booked in camps for most of the summer, which while it kept them busy and away from screens, it also included a lot of driving. My kids are now 14 and 9, and neither of them wants to be in all-day camps this summer, and they don't want to go to sleepover camps unless they have a friend going with them (that means neither is going to sleepover camp because that proved logistically impossible).
So what will my kids be doing? As much as they'd like to laze around in their underwear, there will be some structure so that we don't drive each other crazy. I'm sharing my plan, as well as ideas I gleaned off of local moms.
Daily chores. Time to start pulling your weight, kiddos. They'll have projects they can work on over the summer (like clearing out all the old clothes and toys that aren't being used to donate) and chores to help keep the household running. They'll be able to choose from cooking, laundry, cleaning, yard work, etc.
Sports Camps. My son has a never-ending supply of energy, and I know that he'll drive me crazy if he doesn't get regular exercise. He's signed up for multiple half day sports camps, from lacrosse to basketball, karate, and soccer.
Memberships. Multiple trampoline parks have memberships for the summer, and so does Wild Island. EZ Air is close to my house and has Wifi, and there is a Starbucks with Wifi close to Wild Island, making both activities great outings where I can work nearby. Urban Air also has memberships. An annual pass at Sand Harbor is also great for cooling off the whole family when you can flex your work schedule or go in the late afternoon after the crowds have gone home.
Summer Swim Team. The Carson Tiger Sharks have a great low-key summer swim team. They even have a time in the evening for us working parents. I'm excited to get my son working on his stroke technique more, and I'll have a chance to swim laps while he's in practice!
Going to the gym. My daughter won't have sports camps, but she has become my workout buddy, and she'll be accompanying me to workout at Yoga Pod (click here to see their summer student deals) and Orange Theory (minimum age is 14 and must be accompanied by an adult in the workout).
Drama camp. My daughter has done the Kidscape camps for several years. They put on a full stage show in one week. They also offer an Improv camp. This is such a great camp to build confidence in aspiring thespians or kids who may need a confidence boost!
Those are my ideas… Here are some other ideas I saw from local moms groups on Facebook:
The above may sound like a lot, but honestly, it works out to each child having pretty much a half day activity during only half of the summer vacation. That gives me a bit of angst about working from home with them, but I think it's worth a try. I'm inviting them to relax a bit, dig into books and art projects, hang out with friends, and truly have a break this summer. Wish me luck!