By Dr. Amanda Magrini
Let me put it out there that my oldest has most definitely spent more than an hour on my phone, tablet, or cartoons in a day on some occasions — so this is by no means a parent-shaming article. I'm just setting general ground rules and giving you some reasons why we are worried about this trend, and the effects it may have on our kiddos long term.
There is a National Institute of Heath study of 11,000 kids underway, starting at ages 9-10 and following into adulthood that is looking at many different factors, but heavily at screen time and how it impacts development.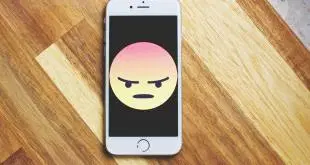 Preliminary data is in, and it's concerning: Kids who spend more than two hours a day on screens get lower scores on thinking and language tests. Makes sense — if you are staring at a screen all day and not interacting with people around you, using problem solving and verbal skills, you're going to be lacking in those areas.
There is still a lot more to be learned from all of this, but it does translate to another alarming trend we have seen and that I have written about before — when our kids spend hours on their phones, posting on social media and texting, they are missing out on actual social, face-to-face human interactions, as well as physical activity. This is leading to a huge spike in adolescent/young adult anxiety, depression and suicide rates, and there are probably a lot of reasons behind this but screen time/social media is a biggie.
And what about the littles?
Currently the American Academy of Pediatrics recommends no screen time other than video chatting for children under 18 months old. After 18 months you can consider introducing high quality educational programming (think PBS — Sesame Street, etc) at less than an hour a day, but it's recommended you watch with your children to help them understand what they are seeing.
Might all of this evolve and change as more is learned about how different types of screen time impact developing brains? Absolutely! But since at this time there is no evidence that there are any positive things that screen time does for development, just negative, let's err on the side of caution and limit as much as we can. When momma needs a minute, don't beat yourself for handing over the phone! I'm just asking that you don't use it as a go-to all the time. Have conversations in the car, play I Spy, or sing your favorite songs together! Bottom line: Don't rely on phones for all entertainment.
About Dr. Amanda Magrini
Amanda Magrini, MD, is a board-certified family medicine physician at Northern Nevada Medical Group's Los Altos location in Sparks. She completed her undergraduate degree at the University of Nevada, Reno and her medical training at the University of Nevada School of Medicine. Dr. Magrini has practiced family medicine for seven years, including residency, and enjoys her specialty, because she likes taking care of the whole family, from newborns to grandparents. She likes preventative medicine, helping people take care of themselves and the relationships she is able to form with her patients. Dr. Magrini grew up in Sparks, NV and likes that it is a safe place to live with great educational opportunities and beautiful scenery. She thinks Northern Nevada is a great place to raise a family and looks forward to raising her own children here. In her spare time, she enjoys outdoor activities such as hiking, biking, camping, boating, running and traveling the world. Dr. Magrini is also very close with her family; she is married to her high school sweetheart and values spending time with him and the rest of her family. Disclosure: "The author is a licensed physician practicing with Northern Nevada Medical Group, but all opinions expressed are solely the opinions of the author and do not necessarily reflect the views of Northern Nevada Medical Group or any other affiliates of Universal Health Services, Inc."