On August 18th and 19th we will be donning our boots and cowboy hats for two days of excitement in the American frontier. Take a step back in time with Team Dolan and join us for the Virginia City Rodeo and Fiesta Del Charro.
It's sure to be a wild time complete with your favorite rodeo events. There will be everything you've come to expect, and plenty of the unexpected as well. It doesn't get more authentic than being part of the action in historic Virginia City.
It's affordable fun for the whole family too! Tickets are only $15 for an entire day of action and adventure up in Virginia City. Click here to purchase your tickets NOW!
What: Virginia City Rodeo
When: August 18-19, 2018
Time: 1-5 PM
Where: Virginia City Fairgrounds
Things kick off with a long-horn cattle drive down C Street and the VC Rodeo on Saturday. The fun doesn't stop there as the Fiesta Del Charro, a Mexican Rodeo will take place on Sunday.
Where else can you get up close and personal with bull riders, wild broncos, Mexican bullfighting, and more? We are willing to bet you have never been part of a rodeo like this.
If high-intensity excitement is more what you're looking for, you definitely won't want to miss this. Nothing beats the thrill of watching professional bullfighters at the intimate arena in Virginia City.
This isn't some small rodeo either. Renowned promoter Cotton Rosser and the Flying U Rodeo bring this authentic event to our community right here in the heart of Northern Nevada and the Wild West.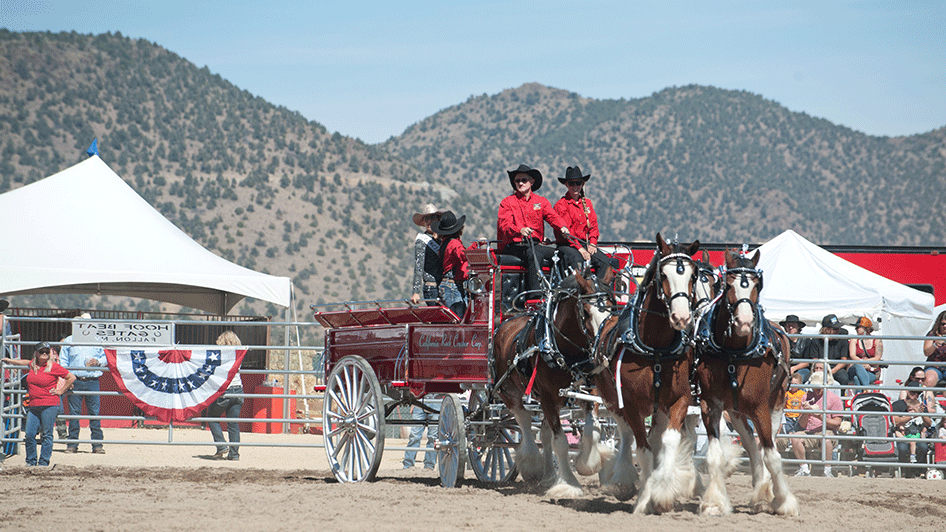 You don't want to miss this entertaining event designed for everyone. Be sure to get your tickets here and plan to arrive early! All tickets are general admission and seating is first come, first serve in any open bleacher.
All of us at Team Dolan can't wait to cheer with you and have a great time up in Virginia City during this rodeo like no other!
Written by: Tyler Arden