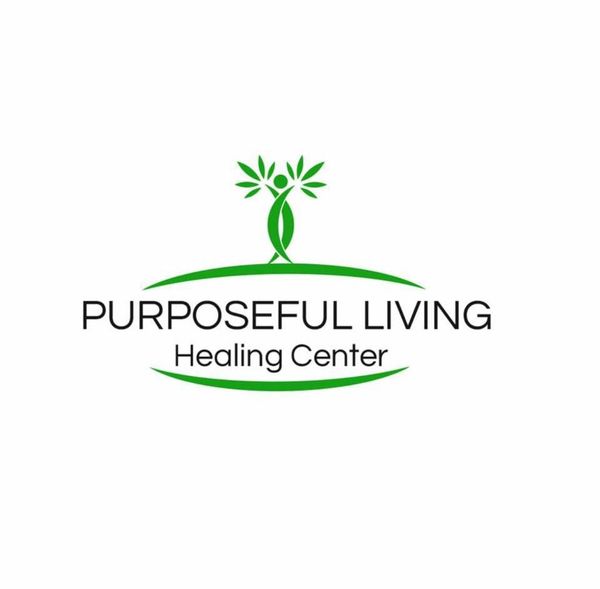 Three years ago, an amazing person was brought into my life. I'm one of those people who believes that everyone we meet is in your life for a reason, whether it's to teach you something, be your support, or be a forever friend. I met Leigh Hurst through my best friend and was told that she was an energy healer and kind of a life coach of sorts. At the time, I was a little lost in my own journey, so I thought to myself: "Awesome, I'm going to have a session with her, let's check it out!" I have never received energy healing, so I was a little skeptical of what that entailed, but I am pretty much open to trying new things and keeping an open mind.
Leigh's shop, Purposeful Living Healing Center (formally Awake and Aging), is in a tiny little cottage in Midtown. Right away walking into her building, I could just feel a warm and welcoming energy come over me. We sat down, and Leigh explained what a session usually is like. We set an intention, we have a chat about anything and everything that I want to talk about, and as we are talking, she writes on a big piece of paper the things that come to her as we are talking. She calls this her "downloads" from the Divine (universe, God, Source energy, whatever you choose to call it). We ended up talking for about an hour, and I was all over the place. I kind of verbally threw up, word vomiting all over her! But she was able to help me process the crazy, all-over-the-place thoughts and feelings and come up with ways to work on myself, my relationship with my family, my relationship with my husband, and my mom guilt with my boys. It was awesome!
Then she had me get on her table and begin the energy healing. Now, I am a person who has never meditated; I have a really hard time actually relaxing, and I deal with insomnia because my brain never shuts up (I know a lot of you can relate). I am not a person who enjoys, say, a massage, because I can't relax and let it be a healing process. I'm too busy thinking about all the things I need to do at home, in my business, for my boys — by the way, did I start the dryer? Did I forget my boys' lunch? Have I done enough today as a mother and wife? What can I do for others? Yada Yada Yada, it's a never ending monkey brain.
Anyway, I laid on the table, put an eye mask on, and Leigh started her magic. Her voice is super soothing, and I found myself relaxing and being able to follow her guided meditation. And every time my brain wandered, she could tell somehow and would have me think and focus on a color to get back into it. I can't really explain it, and I'm not even sure what she does, but my body felt amazing. I didn't fall asleep, but I was in some sort of state of consciousness that I have never experienced. When it was over, it took me a bit to come back into myself. And I felt AMAZING! I knew that I found the thing that would be for ME, that would help me to become a better person, wife, mother, and business owner. I now have sessions monthly, and I look forward to it so much. And so does my family, because they know when I come home, I am going to be relaxed and happy. And I am now honored to call Leigh not just a mentor, but a friend as well.
Leigh is also an amazing support for anyone who is lost or wants to find their purpose. I have done a lot of work with her on figuring out what I want to do, how I can benefit financially, and how I can be happy and fulfilled with what I am doing. She has supported and encouraged me when I have tried new things to enhance my business. She also has a great network of people and entrepreneurs in town that she can connect you with. She loves helping others be successful, which is really refreshing in this day and age!
A little over a year ago, Leigh asked me if I wanted to be a volunteer for her women's Facebook group. We have a group of more than 1,000 women that is run by volunteers, and it has been a wonderful experience. We talk about anything and everything, and it is a safe space for women to be empowered and get others' advice, support and opinions. As a volunteer, I also help Leigh with her speaking events around town, classes she may be teaching, and anything else she may need an extra hand with. The last couple of months, Leigh has been working to expand this group into something a little different that will be for everyone, not just women.
She is creating an online group with a low monthly membership fee called "Living a Certain Way On Purpose." Every month, we will explore a new topic, and this will include live video classes, blogs, worksheets, homework and other things you can utilize to enhance your thinking and create a life that you are living on purpose. Topics will include: Living with Intention, Mindfulness, Minimalism, Conscious Relationships, and Gratitude. I am so excited to take part in this group, because I know how much Leigh has to offer and teach, and I know through my experience that utilizing these things in my own journey has been life changing! A lot of people, especially moms, don't have time to attend classes or things like this, so the fact that it will be online and you can do the work from home really appeals to me — and I know it will be great for so many other people!
As a special for Reno Moms Blog readers, Leigh is offering one month free membership (January 2018) for the online group! To sign up, enter your email in the newsletter sign up space here, then send Leigh an email at [email protected], with "Reno Moms Blog" in the subject, and let her know you signed up!
If you are interested in contacting Leigh to learn more about her sessions, please check out her website, or 'Like" her Facebook page for events and classes.